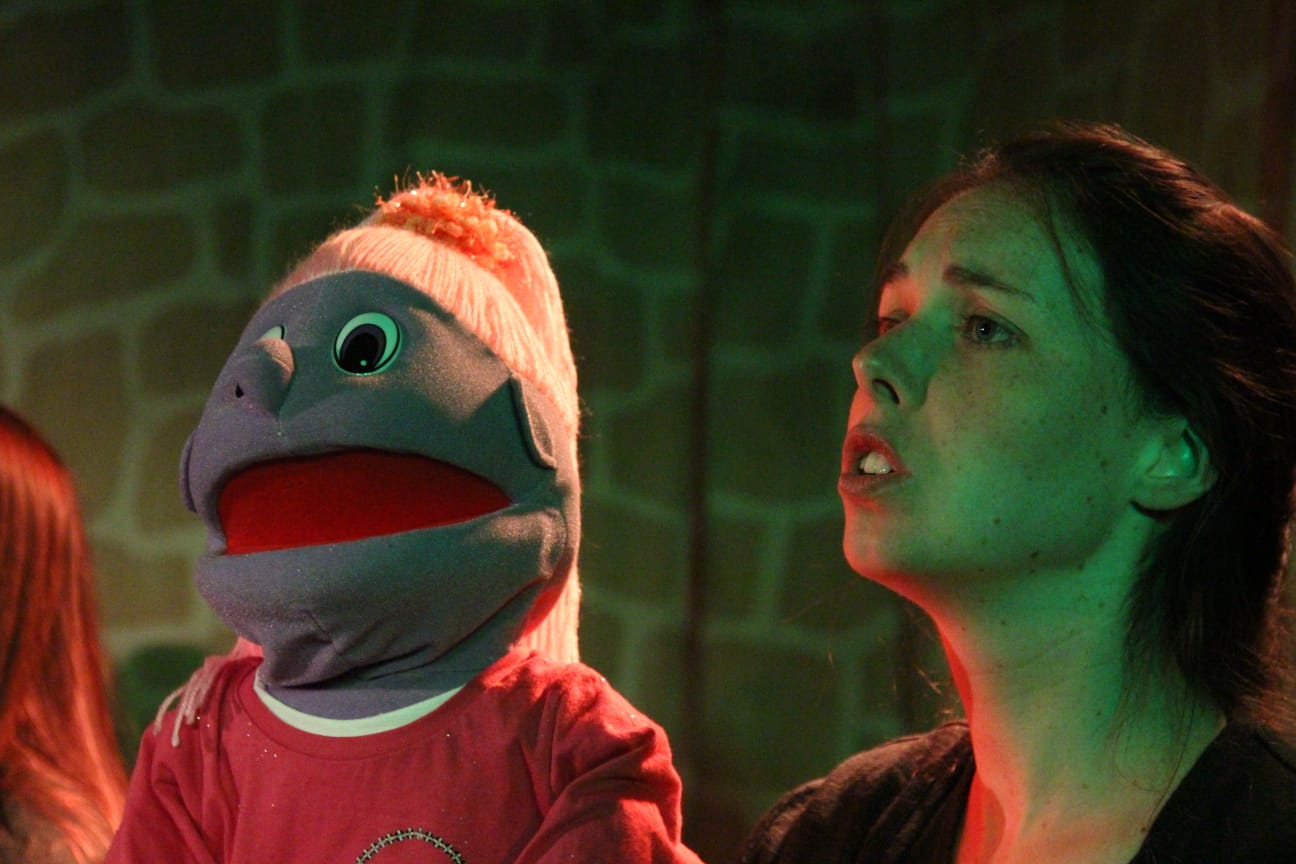 Bryony trained in puppetry and mask at the University of Exeter, working with full mask, half mask, object manipulation, shadow puppetry, and rod puppets.
For the London 2012 Olympics, Bryony performed as a puppeteer using carnival-style puppetry with Forkbeard Fantasy for the Weymouth Sailing Olympics Opening Ceremony.
In recent years, Bryony has worked with hand puppets for the highly reviewed Stage Splinters show Macbeth the Musical which received the Offcomm: Offies Commendation for it's run at the White Bear Theatre.
She has also worked with Ancient Greek style full-mask with Chris Vervain Mask Theatre, and is currently experimenting with half-mask for SISATA's production of Antigone at The Lighthouse, Poole.